Escape
A downloadable game for Windows
A first-person escape room style puzzle game, Escape was created in ~24 hours over the course of a month in 2021.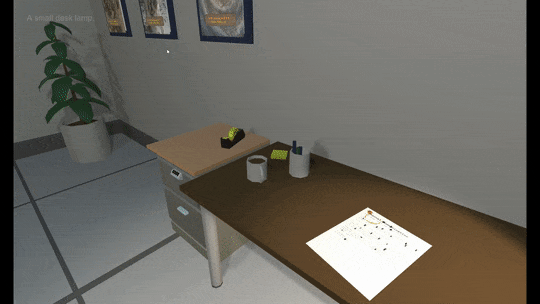 The puzzles contain a few references to Integrated Application Development (IAD), as the game was originally created for our annual workplace talent contest! In particular, the puzzles are loosely based on the IAD Word of the Year from 2014-2021: Assumptions, Communication, Curiosity, Database, Quality, Security, Resilience and Evidence.

This experience is single-player, but lends itself to being tackled collaboratively. The puzzles are entirely self-contained, requiring no outside knowledge. Googling is allowed, but not required to solve any puzzle. A pen and paper may be handy!

Install instructions
Unzip the file to extract the game executable and required files. Store them together.
Run Escape.exe to begin the game.