HACK THE PLANET
A downloadable game for Windows
HACK THE PLANET is a ""hyper-realistic"" hacking simulator designed to test your keyboard mashing skills. Move left/right by mashing keys on the left/right side of your keyboard - the more vigorously you mash, the faster you'll fire. Shoot down incoming antivirus programs to survive!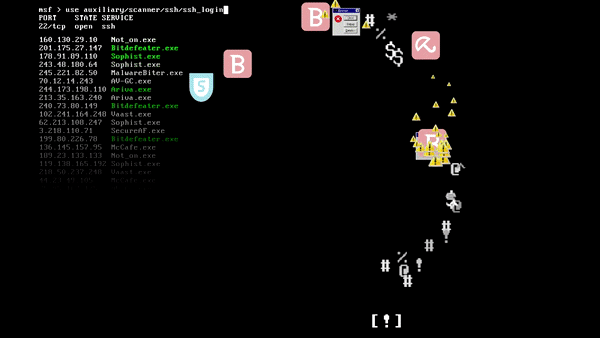 Disclaimer:
This game is a work of fiction. All names, businesses, incidents and CVE identifiers are products of the author's imagination. Any resemblance to actual antivirus programs, living or dead, is purely coincidental.

Install instructions
Unzip the file to extract the game executable and required files. Store them together.

Run Hack The Planet 2.0.exe to begin the game.